One of the biggest things about the Fashion industry is it's constantly looking for the next best thing, and innovation upon innovation. I, Orly Schwartz,  love this. Recently from our shoot on Exorsisters (not yet available to view), I learned about this great company/subscription box called Dia & Co. They target the "plus size market", and gives them great options for great fashion. Targeting 67% of the American market is what I like to see, and where I believe most brands should reach out to. Great style should not matter what size you wear, and your shopping experience should be just as fun and exciting as anyone else's.  Since we enjoy celebrating love, self love, body positivity. We got sent great options for our cast of Exorsisters, whom were size 14, and I was inspired to share our favorite looks just in time for Valentine's Day!  Even if you don't have a date with a significant other, girlfriends, make a date with yourself and celebrate and find some great style with Dia & Co.
Here Moira, wears a simple black a line shift dress. This Dress we layered to get the right coverage from the character. She mentioned how comfortable it was, and would be a great peace to wear out as a little Black Dress.
Below I wear the teal version with a Rachel Zoe cardigan coat! Just because it's Valentine's Day doesn't mean you always need to be in some variation of Red, White, or Pink!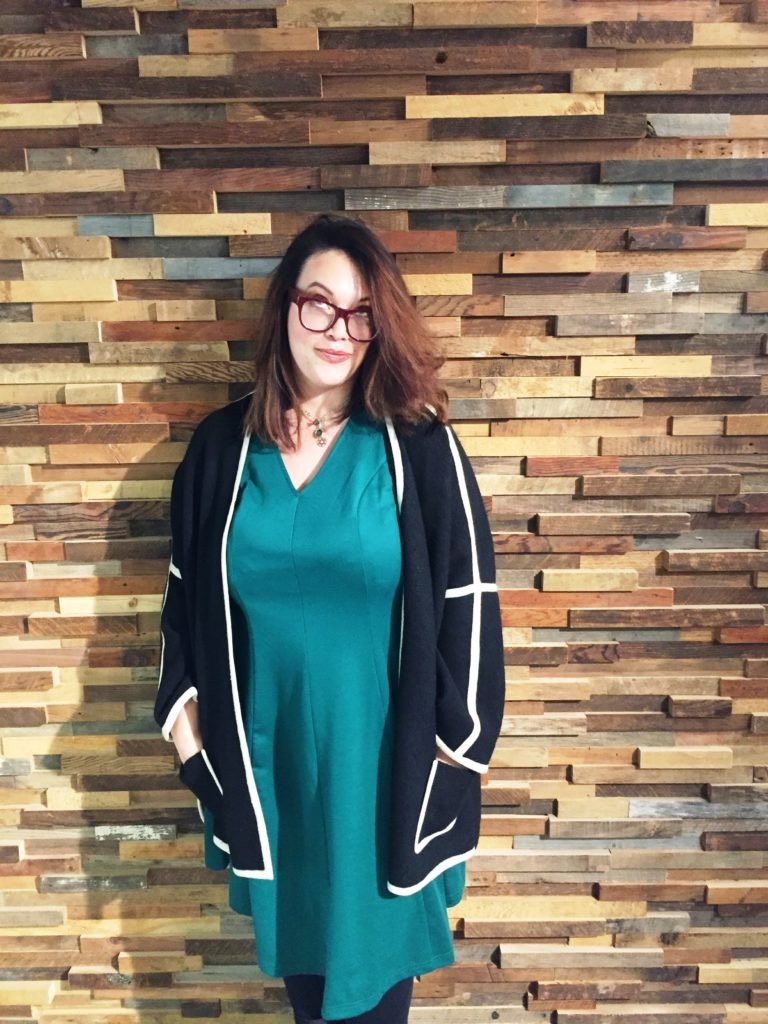 Ladies in Red
Red was a prominent color sent to us, because of what we needed for Characters but the below three looks lit up our imagination of a romantic winter date night!